When looking to create a productive study or work area, there are a few factors that you need to consider. The first is the amount of space you have. What are you working with? Are you working with a corner area in a shared space like a bedroom or living room? Or are you working within a designated room for an office? That will start to allow you to narrow down the kind of furniture that you need to be looking at.
For example, if you are working within a small bedroom or living room area, you are better to get a corner desk like the one shown here: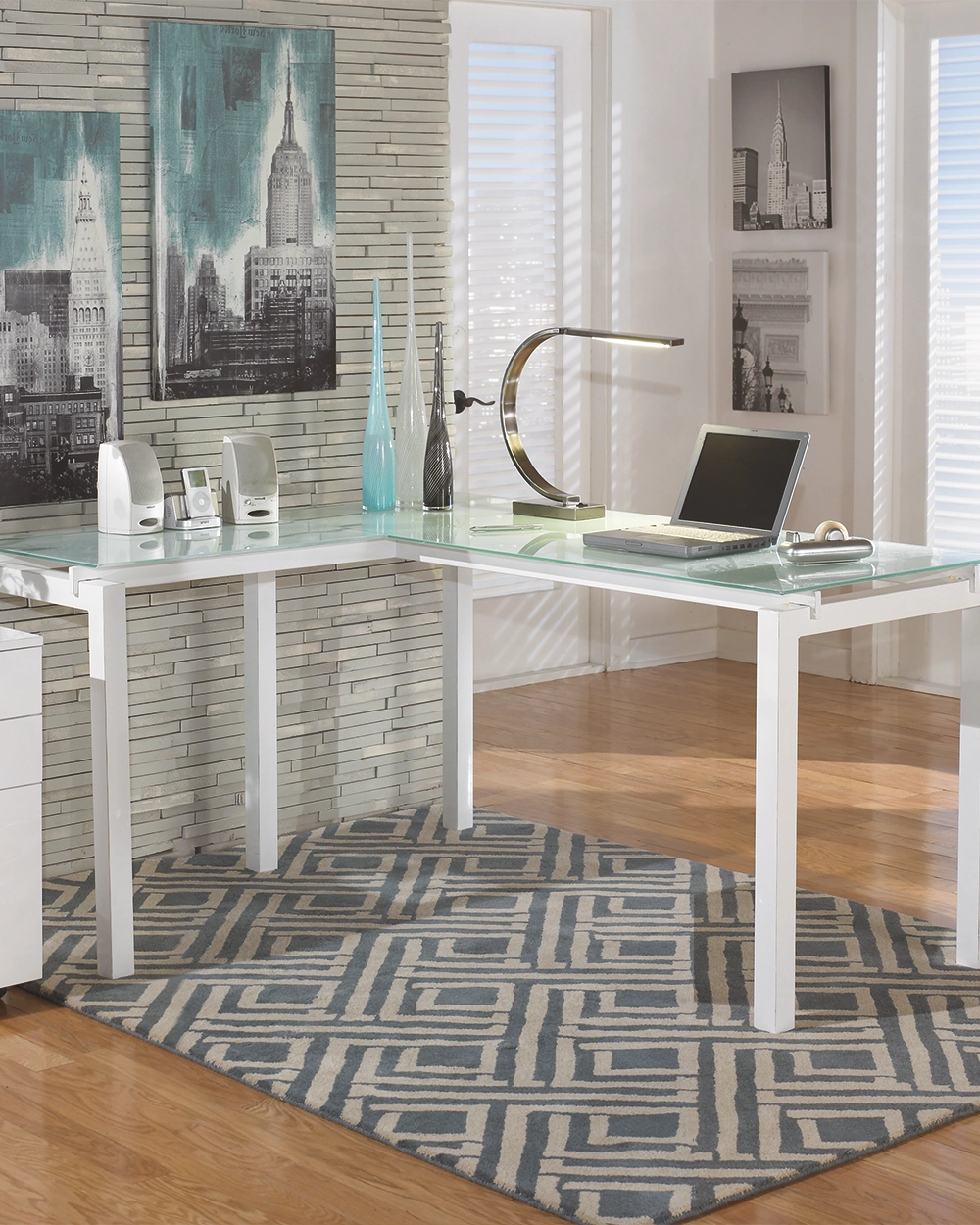 This will give you ample space to be able to add a bookshelf or two and have more than enough room to work. L shaped desks work better for areas where you don't have a lot of space. Whereas if you have an office where you have ample space you can look more at putting in a regular sized desk, along with a bookshelf or stand with wicker shelving, like seen below.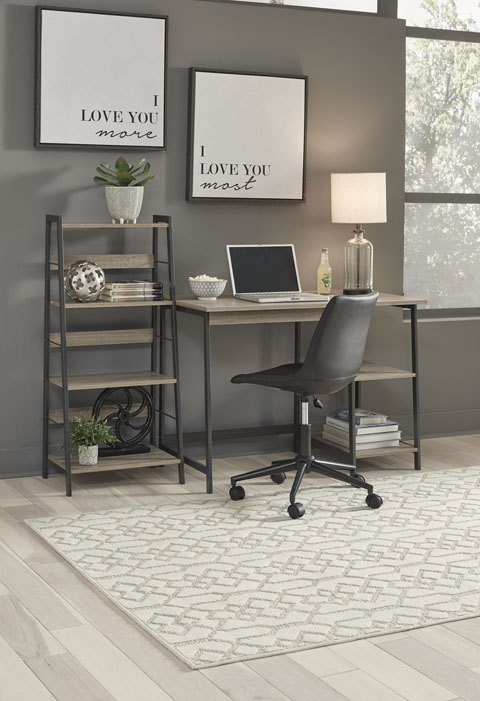 The other thing to take into account is what you need the space for. Is it just a studying space, or business space where you set up your computer and your printer? Is there extra space needed for art projects, crafting, etc.? That will help you decide exactly what furniture you need to buy to create the most functionality for your study or workspace. When you have functionality, and if everything flows, then you are going to be more apt to want to sit down and work / study, especially for longer extended periods of time. Its then less of a chore, because you have ample amount of space to work in and everything has its place. Less procrastination means more finished projects.
We invite you to give us a call or make an appointment to come down to our showroom here at Pallucci Furniture so that we can help you find the perfect set up for your office / study area. Oh, did we mention all orders over $699 receive free delivery, and we also offer in-house financing, along with no tax. Start envisioning your new work space today.