Prepare to be captivated by the timeless allure of Scandinavian style, an exquisite design philosophy that fills homes with light, warmth, and comfort—a perfect antidote to the often gloomy atmospheres of the northern regions. Originating in countries accustomed to harsh climates, the Scandinavian style embraces the idea of infusing homes with radiant light and cozy ambiance, even in the face of inclement weather. Let us explore five irresistible benefits of this style that have endeared it to the hearts of residents in chilly Vancouver.
LUMINOUS PALETTE: Embracing the Nordic Glow.
The foundation of the Scandinavian style lies in its luminous color palette. White, the cornerstone hue, reflects light beautifully, infusing rooms with a sun-kissed radiance so often yearned for in the northern regions. While painting all walls white is not obligatory, avoiding dark and gloomy tones is advisable. Opt for dusty grey, gentle green, delicate pink, soothing blue, and other pastel shades that complement the interior. Adding bright accents within this light spectrum will bring vibrancy and a touch of playfulness to your space.
COZY TEXTILES: Weaving Warmth and Creating Comfort.
To create a cozy and inviting atmosphere, embrace the abundance of textiles in Scandinavian style. Plentiful decorative pillows, knitted blankets, and chair covers crafted from sumptuous fabrics will envelop your home in tactile bliss. Harmonize the colors of your textiles or choose materials from the same collection to ensure a cohesive aesthetic. One of the advantages of incorporating fabrics is the ease with which they can be replaced, allowing your home to undergo seasonal transformations, and keeping the interior perpetually fresh and captivating.
INDOOR OASIS: Creating the Eternal Summer.
Indoor plants are integral to Scandinavian – style interiors, infusing spaces with a vibrant and refreshing ambiance. Arrange various large and small plants throughout your home, evoking the essence of the fleeting summer season. Consider matching the pots to the room's color scheme for a cohesive look or place them in charming wicker baskets that effortlessly blend with the Scandinavian aesthetic. This harmonious union of greenery and interior design brings nature's beauty indoors, infusing spaces with vitality and tranquility.
SUSTAINABLE HARMONY: Always Embracing Nature
Scandinavian design champions the use of natural materials, inviting a sustainable and eco-friendly approach to interior decor. Embrace the elegance of wooden furniture, the grace of linen tablecloths and curtains, the allure of glassware, the rustic charm of jute carpets and baskets, and the cozy comfort of woolen blankets. Incorporate nature-inspired elements such as dried flowers in elegant vases, artful cones, and spruce branch compositions, and repurposed wooden sticks as unique hangers. By intertwining natural and recycled materials, you can create an environmentally conscious interior that resonates with the global call for sustainability.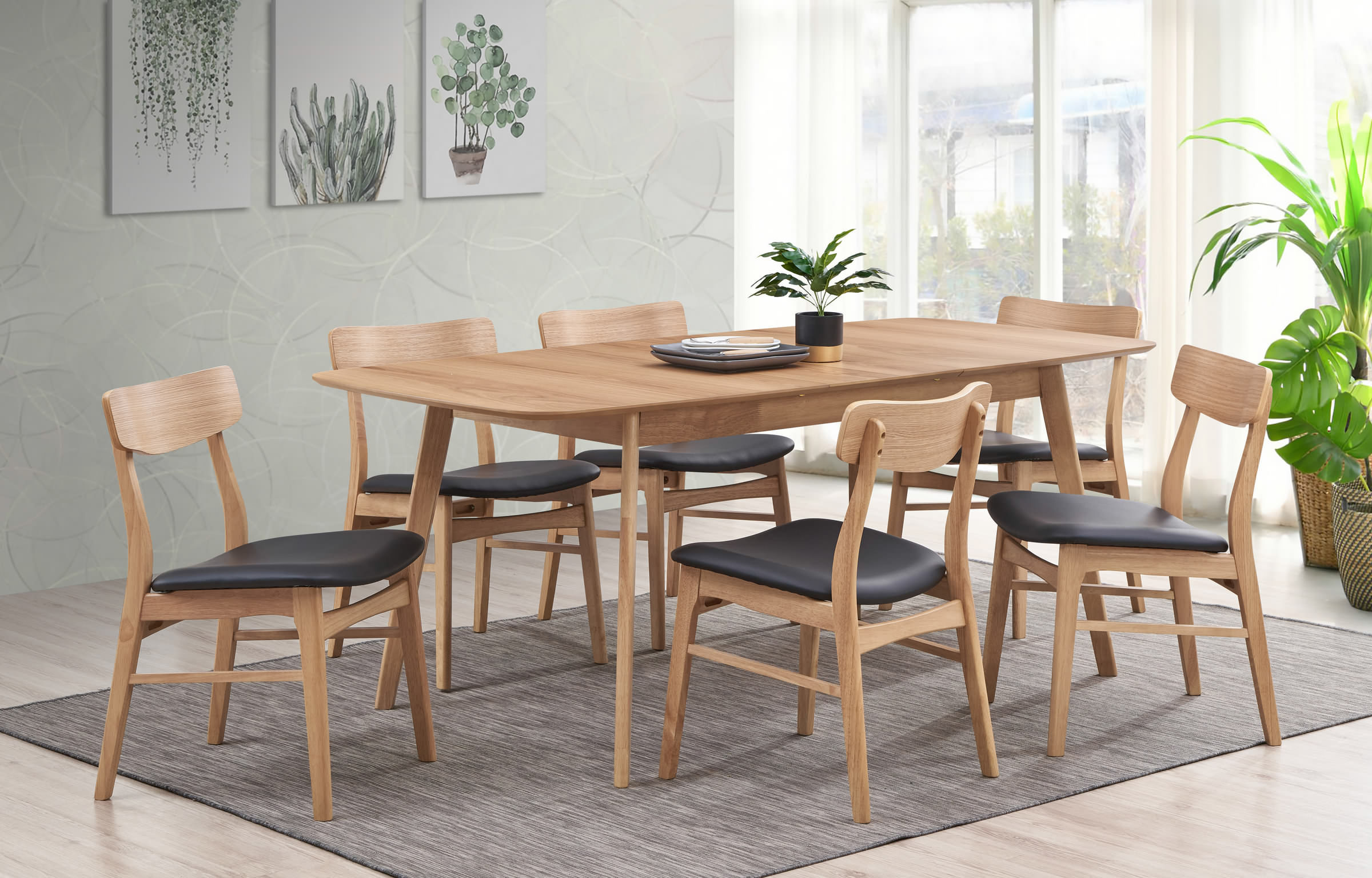 ACCESSIBLE WONDERS: Design Dreams Within Reach
The beauty of the Scandinavian style lies in its accessibility and affordability, even in remote regions with limited access to furniture and materials. Thanks to the widespread availability of Scandinavian-inspired pieces, you can easily find furniture and finishing materials in various stores, including mass markets. Discover treasures that suit your taste and budget while embracing the charm of furniture reminiscent of cherished heirlooms. Embrace the opportunity to breathe new life into existing pieces by restoring and repurposing them, infusing your home with a blend of nostalgia and contemporary allure.
Immerse yourself in the enchanting world of Scandinavian style, where light, comfort,and timeless charm unite to transform your home into a sanctuary of warmth and serenity, even in the coldest climates.
Our friendly and knowledgeable staff at Pallucci Furniture will happily assist you with ideas to decorate your home in a light and uplifting Scandinavian style. Make an appointment and pop down to engage in a creative and exciting discussion about elevating the mood of your home.