Decisions, decisions… You are picking out a bed, and don't know whether you want a king size bed or a queen size. A lot can go into this kind of decision. After all it is about your ultimate comfort. Sleep affects how our entire day goes. So you have to feel comfortable in your bedroom, and in the bed you choose. So why is it so important to think about the size of bed? The size of bed matters both to how it fits in your room and how you sleep in it.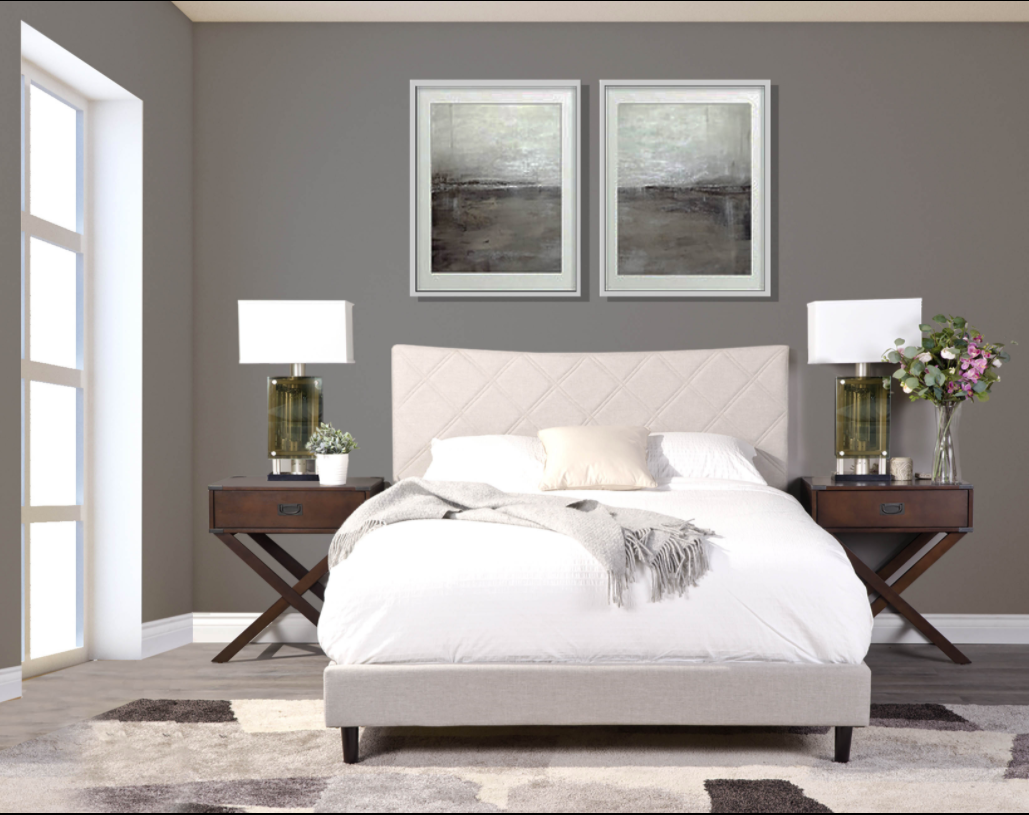 Let's start off with the size of your bed compared to the size of your room. If you are pondering the choice between a queen size bed and a king size that means you have enough room for a king size bed, but you have to look at what else you need in your bedroom as well as being able to get both in and out of bed easily. Especially those middle of the night bathroom runs. Take the measurements of your room and a standard king size bed which is 76 x 80. You want your bedroom to be at least 12 feet long in order to have enough room to put a king size bed comfortably. Now you need to factor in if you have a walk-in closet or a closet big enough to hold all your clothes, and anything else you need in your room. Then you want to look on either side of the bed, to see if you have enough space for bed side tables depending on if there is one or two of you sleeping in the bed. Let's face it, many single people sleep with their dogs, so it could you and your best furry friend. You just need to make sure that you have the size of bed you need, while making sure it fits the space correctly, and you as well.
Comfort wise it can also make a difference. Again whether there is one or two of you can make a difference, as to whether you need more space. Then there is the opposite side of the coin where sometimes too much space is just too much, and can leave us tossing and turning, leaving us unable to have a good nights sleep.
Those two key points will help you to make a wise choice on whether a queen or a king size bed is the best bed for you. With our wide range of bed frames and mattresses we have something for everyone. Whether you are looking for a fabric frame or a wood panel frame, a soft mattress, a firm mattress or something in between, we have something that you will not only fall in love with but will give you the sweetest dreams. At Pallucci Furniture we can not only take away your old bed, but with all orders over $699 you will receive free delivery, and no tax. Your sweet dreams can be even sweeter with our in house financing. Let us help you get the greatest nights sleep yet.